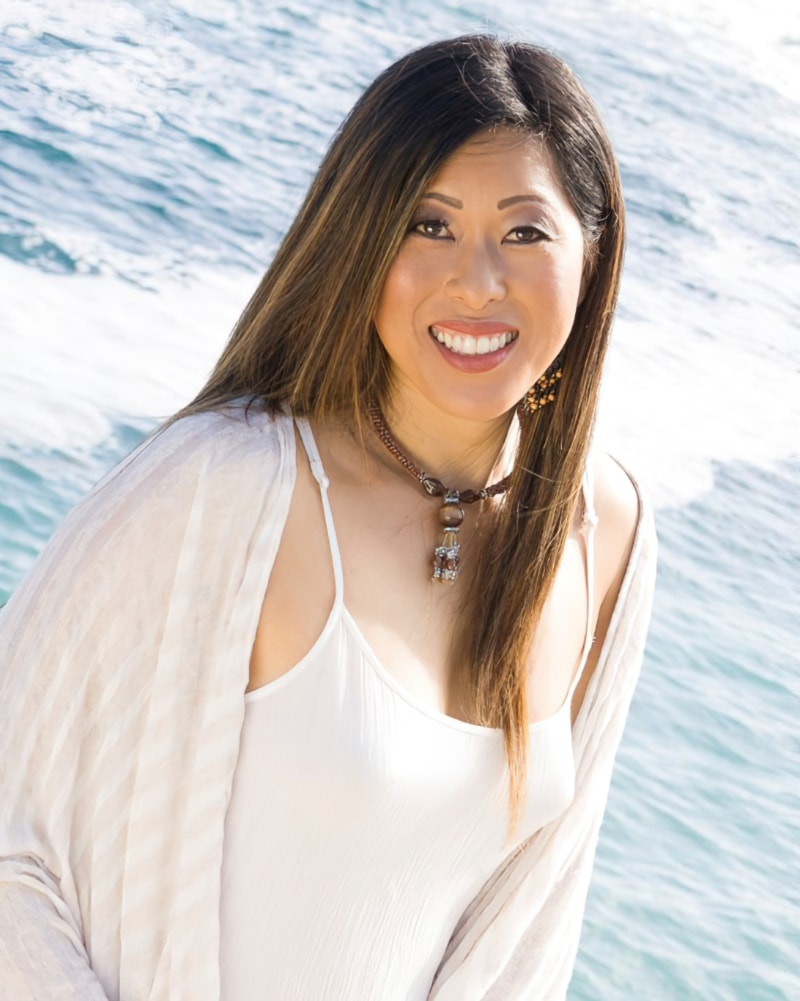 When I was 13, an angel landed on my windowsill. He blinded me in a soft white light and I fell face down on the carpet of my bedroom where I was praying with my stuffed koala bear. I saw flashes of my future in my mind—decades of strife—which came true. And then I heard, "You are a messenger."
By the time I was 20, I graduated with honors from U.C. Berkeley with a major in Rhetoric and minor in Asian American Studies. I went to work for Asian Immigrant Women Advocates, a nonprofit that helps seek justice for Asian garment workers in sweat shops. I also worked on the campaign staff for now Congresswoman Barbara Lee.
Next I opened a raw organic vegan juice bar and cafe in Berkeley, CA and ran it for five years. I saw it as a form of ministry providing healthy foods as a means to heal unhealthy people. Eventually, God, and my father's spirit, led me to Hawai'i after my father passed from this lifetime.
A family of native Hawai'ians adopted me. It's an old school practice to "hanai" someone who is not blood-related to you—and rare on the north shore of Kaua'i—to be accepted as family. For eight years, I worked with my hands in the earth and pulled taro. My back was v-shaped. My hair turned ehu, or reddish. During this time, my intuitive abilities sharpened and I could sense things such as danger or love from a distance. Clarity and certainty emerged.
With this gift, I started a consultancy called Meaning and Life Purpose. In the following years I held workshops with over 5,000 participants and consulted with over 500 private individual and corporate clients from 15 countries. I was interviewed on radio stations, featured in Success Magazine, hosted a Huffington Post blog, was published by Narrative Magazine and W.W. Norton, and presented at over 40 organizations, nonprofits and colleges.
In 2012, I was certified in Advanced Career Transitions Strategies from Brandman University.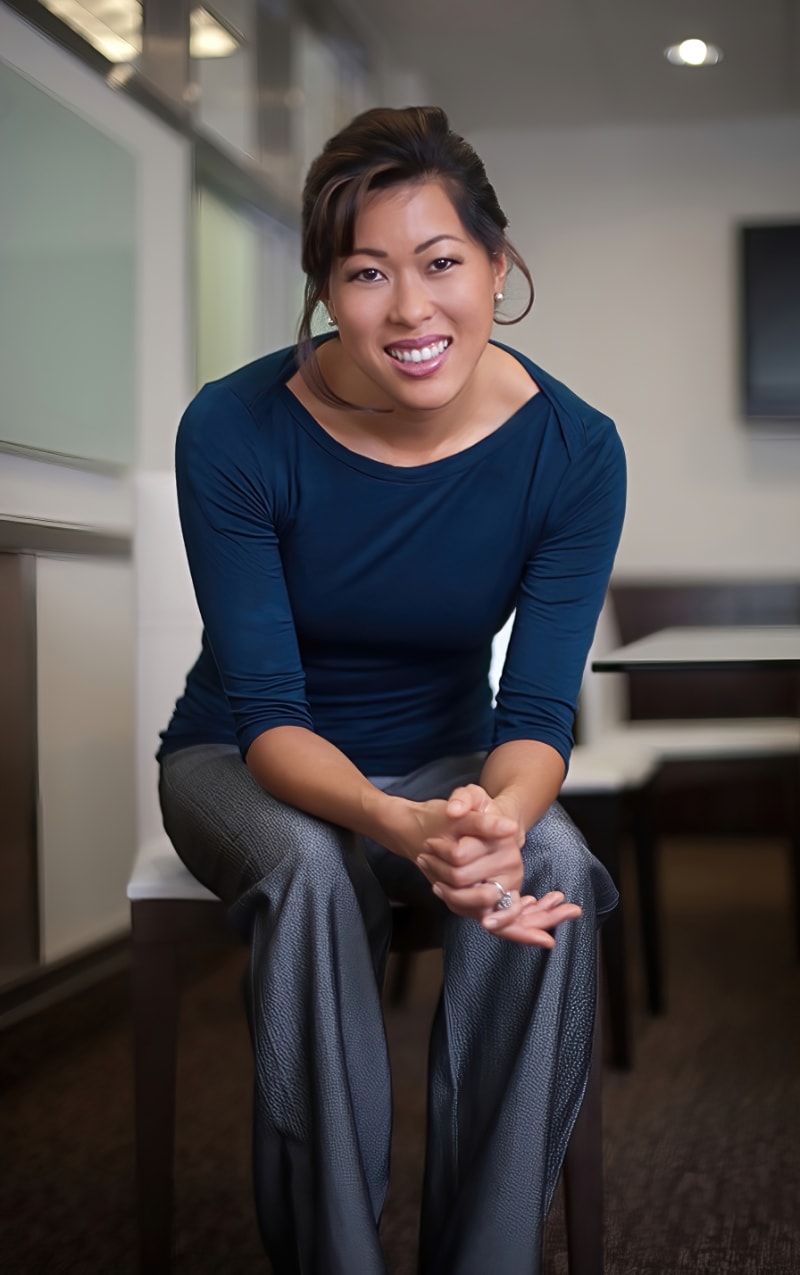 In 2016, I entered Harvard Divinity School and became a Dean's Fellow. In that same year I was trained and certified by Donna Hicks, advisor to the United Nations and Fellow at the Weatherhead Center for International Politics at Harvard, to understand the role dignity plays in international conflicts. In 2018, I was certified in Reflexive Structured Dialogue by Essential Partners which is a system designed by family therapists to help people have productive conversations about difficult and painful topics.
While still at Harvard, I became the first Asian American in history to be ordained in the A.M.E. and historically Black church where I am an elder, deacon and minister.
In 2020 I was assigned as Pastor of Hale Ho'onani, translated as House of Praise, in Honolulu, Hawaii.
Currently, I am continuing my executive education with the Adaptive Leadership Network at the Harvard Kennedy School of Government.
As Spiritual Coach and Pastor of Hale Ho'onani, it's my mission to cultivate and nourish our church and celebrate the dream of your soul. Together, we grow. I hope you'll join me.